548178

Patients Benefitted
Our Inspiration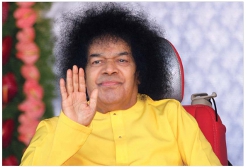 With the Grace & Blessings of Bhagavan Sri Sathya Sai Baba, OTTET Telemedicine inaugurated India's 1st ICT enabed Model Healthcare Delivery Services on the 94th birth anniversary of Biju Patnaik on 5th March, 2010.
Project Highlights
A unique Mega ICT based e-Health project in the country with an employment opportunity for more than 100000 youths ; minimum 1 from each village of Odisha.
A unique & transparent model of Resource convergence in PPP mode for Educare, Medicare & Sociocare.
Fulfills the Universal Health Care (UHC) mandated in the 12th five years plan of the Country & ICT Policy-2014 of Odisha
Health Care for All through Bridging the gap of Demand Supply mismatch Doctor-wise & Facility-wise.
The initiative could able to bring leading Bio-pharmaceuticals multinational company & Electronic System Design & Manufacturing (ESDM) companies to the state.
Pro-Poor & Pro-People approach through Employment generation for All-round Health Care and Socio-Economic Development.
Created "Brand Odisha" across the globe.
Installation of e-Health and Telemedicine infrastructure in all Govt. & Pvt. Medical Colleges, DHHs, CHCs, PHCs, Sub-Centers, etc in order to give access to healthcare at the doorsteps to population living in far flung areas of 51.000 villages of Odisha using ICT platform in PPP mode.
Involvement of Govt. Partners from Design, Planning architecture of network and service model throughout implementation process with strict monitoring guidelines.
Unique Telehealth enterprise on PPP model first of its kind in the country in such dimension.
First project of its kind exploring potential of employment generation among unemployed rural youth, school drop outs, women segment of the society.
Potential for creating a mass of semi-skilled productive workers from among unskilled young unproductive population reducing burden on the society.
Access to Quality Healthcare at the doorstep of 51,000 villages
All the SUPER SPECIALITY HOSPITALS Interconnected with the Govt. & Pvt. Medical Colleges, DHHs, SDHs, AHs, CHCs, PHCs, Sub-Centers.
Well equipped diagnostic facilities and innovative, easy-to-use and highly reliable biomedical devices available are installed at each node.
Computer System equipped with multimedia components to undertake audio-video consultations.
Deployment of trained manpower and management.
Tamper proof prescription mechanism.
Regular Health Screening facilities for All.
All Rights Reserved. © 2020